Intimate and Live Streamed Wedding Days are now the new Wedding Day Normal… In response to the ever expanding postponed wedding days across Australia and sadly the world, LUXE – Unforgettable Events in partnership with our on the day team partners will plan, style and deliver your wedding ceremony in a unique way – your way without exclusion of any one that should be party to your day.
Celebrations that bring our communities together in challenging times have an overwhelmingly positive impact for all involved.
Yes, your wedding day can still take place during the global COVID-19 pandemic – the day must be activated though within the requirements as set out by the Australian Government and Health Restrictions.
The "ISO" Miniature Wedding Package is designed to be adaptable to the changing Public Health Order permissions – variations to venue configurations and or inclusions can be made on application to personalise the Miniature Wedding Day experience for your day.
Saying "I DO" In 2020 via Live Streaming from your wedding ceremony space with all of your family and friends who cannot be with you both on the big day is now the wedding day new norm.
While not for every couple that may have had to postpone their wedding day this pivot to the traditional wedding day model has advantages and adaptability far further than just being responsive to couples that wish to move forward with a wedding during this global pandemic for personal reasons.
The live streaming concept also ensures moving forward (after the COVID-19 pandemic has been resolved) that no matter where your wedding guests maybe they need not miss your big day due to travel and distance issues, financial or health considerations or for any of the plethora of reasons that may exclude a guest's attendance on the wedding day at your ceremony and or reception in person.
By a private access code the wedding guests merely link in via live streaming and enjoy the celebrations from the comfort of their own homes.
There is no doubt that an interactive live-streamed wedding day is a unique alternative to the traditional wedding ceremony and will become a treasured memory for all by the virtue of being inclusive.
Our experienced and adaptively creative flexible wedding industry team have combined to offer a unique wedding ceremony experience so you may include all of your loved ones and wedding guests no matter where they may be – on your wedding day.
This Live streaming package offer is a specific adaptation of traditional wedding models to address the current Australian Government and Health Authorities gazetted restrictions (see below actual restrictions FYI) and attendance is limited under current rules for a wedding ceremony space.
In time, and when restrictions are rolled back we will adapt this wedding experience to include larger participation at the ceremony space, however this will require a package re costing at the appropriate time.
Given the current restriction to movement and assembly we have responded by pivoting the traditional wedding to the rising need to assist clients who still wish to marry during this challenging time for many reasons and prefer not to postpone their Wedding Day.
Hosting your wedding during this socially restrictive time will obviously incur some additional creative and logistic considerations however our wedding industry expert team is primed to plan and deliver all of the wedding day ceremony beauty, legal requirements for marriage, set up, styling in situ and then pack down all within 3 hours on the wedding day.
Listen to Kerrie discuss this new initiative via YouTube or Podcast.
At the Arbour:
The following requirements must be strictly observed so as not to contravene any current or evolving Government regulations.
*Government REQUIREMENTS AS ADVISED
*PERSONS IN THE CEREMONY SPACE LIMITED AS PER CURRENT RESTRICTIONS
*REQUIRED DIMENSIONS FOR CEREMONY (1)
*MIN 4.5m x 6.0m
*OPTIMUM 6.0 X 8.0 with ALLOWANCE – for wedding celebrant, wedding couple and two witnesses.
*These are government and health authorities requirements and maybe subject to change moving forward.
(1) Recommended guideline for set up spacing to enable a suitable area for ceremony set up delivery and pack down with social distancing requirements for all and the live streaming in of wedding guests.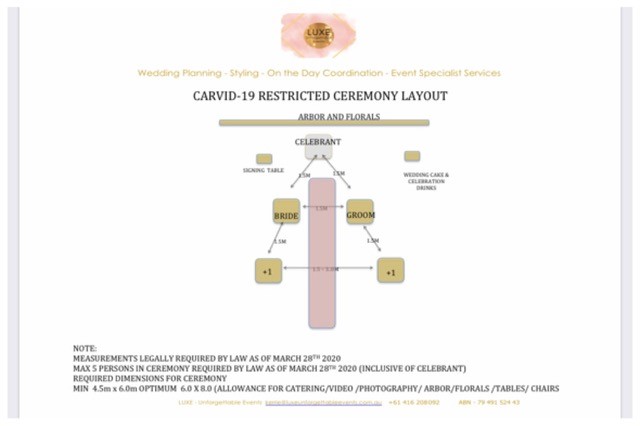 *Please note: The health and safety of our clients, suppliers, vendors, venue operators and team members is always a priority – it is in fact central to our business model at all times and as such all on the day activations from set up, in space styling, delivery of the wedding ceremony experience and then pack down will be conducted in strict accordance with the Australian Government and Health restrictions as currently advised for the duration of the COVID-19 pandemic.
The Concept:
A live one-hour streaming of the wedding from your actual ceremony space of choice is a more cost effective opportunity than that of a traditional wedding day and can be just as romantic as any traditional wedding, – complete with celebrant, beautiful ceremony arbours, decors, signage, signing table, cake and celebratory beverage table with a magnum of Moet plus still and sparkling water, chairs for all ceremony participants sashed in wedding colour palette of choice and totally inclusive of all of your friends and family by live streaming no matter your preferred ceremony locations or where your wedding guests may be…. private interactive login for all your wedding guests on the day is a critical element of this live streaming wedding experience.
The Process:
1/ Telephone us to discuss your vision for your day across look, style, colour palette, location, wedding guest invitations, signage, transport options and the private accessed code activation in the live streamed wedding day experience for all your loved ones and wedding guests who you both wish to include in the joy and celebrations from your ceremony space.
2/ Book the LUXE – Unforgettable Events and Partners live stream wedding package of choice across look and style – there are three ceremony *arbour options below for review from which the ceremony decors and wedding furniture will be designed around.
3/ Confirm your arbour style for your intimate wedding day from one of the following style options @ Butchers Daughter which will inform your full ceremony package cost schedule for the day – ask us about the full day inclusive manifest which will be delivered on the day by the "The On the Day Delivery Team and Full Package Inclusive Manifest".
4/ Choose a ceremony space of choice plus time of day that you would like to hold your ceremony.
Remember due to current restrictions and the plethora of wedding postponements we are not constrained by the usual wedding day pre bookings however all dates and times will be subject to availability of the on the day delivery team and the space availability – *consider Monday – Friday options as well as the more traditional weekend wedding days as the flexibility we now have is a sliver lining.
5/ Think of a unique # hashtag for your wedding day – something that is unique to you and your partner and include this in your *save the date or *invitation with information as to why you are making this request. We are able to assist you with this activation if you so choose too.
5/a Send out *re save the date cards or invitations by email.
Include in the invitation the request that all virtual wedding guests support your wedding day style by setting up a romantic lunch or dinner table for two (or one) in their home or possibly cocktails and or champagne beverages plus canapés and include your dress code so that all guests who link in will be in the wedding day mood.
5/b Ask all wedding guests who will link in via live streaming access to take *selfies of themselves at home interacting with the live stream action particularly the "I do" moment and the celebration toasts too.
5/c Request that all guests *selfies be uploaded to a dedicated Instagram account with a personalised # hashtag to capture all the magic moments that are happening off ceremony site (in their homes) – *selfie images taken by your live streaming in wedding guests (no matter where they may be on the day) will then be captured in one space by your specific wedding ceremony # hashtag.
If you do not have an Instagram account we are able to assist you to set up a specific private one for your wedding day so that none of the on or off ceremony site action is missed on your big day – access to this private account will be way of a request from your wedding guest list.
 The on the wedding day master time line and run sheet (MTL&RS), which is distributed the week of the wedding will inform all party to the delivery of the day the critical path of our team and activations across space bookings, transports and on the day logistics, permits, set up times, ceremony space access and parking, wedding commencement and completion times, pack down, wet weather plan alternate and ceremony space terms and conditions of permit – this is the control document for the running of the day.
*Packages across options 1 2 or 3 Ceremony Arbour – package of choice is based on the selection of *arbour style as listed above at *Butchers Daughter manifest and is inclusive of all planning, styling, logistics, set up and pack down activations, decors and wedding day elements plus all suppliers as listed as wedding industry partners who will collectively deliver your live streaming and virtual interactive wedding experience on the day in accordance with the gazetted Government and Health Regulations.
*Price and a full activation manifest for the "Pivoting the Wedding Day Celebration 2020 – Live Streaming Wedding Experience" is on application direct to LUXE – Unforgettable Events.
Ceremony Spaces and Locations:
Sydney is rich and unmatched for wedding ceremony locations.
There are endless options of beautiful spaces including but not limited to our renowned beaches, lush – intimate and expansive gardens, parks and woodlands through to wedding venues with external ceremony spaces.
*Due to current government travel restrictions it is highly recommended that only Sydney CBD and surrounds are considered for your "Pivoting the Wedding Day Celebration 2020 – The LIve Streamed Wedding Experience" at this time otherwise further costs may be incurred to the inclusive live streaming wedding ceremony experience.
*Note: Bookings for any Ceremony venue space or location is to be made directly with the relevant local council or governing authorities for your wedding ceremony activation permit which we must have to activate the day. We are only too happy to assist with this procedural requirement if you so choose.
Currently, Ceremony Space Permit costs are reduced across most local and state authorities, however some local councils have suspended all wedding permits and activation in their spaces until further notice.
Ceremony space availability can be confirmed at the time of booking your "Pivoting the Wedding Day Celebration" Package of choice with us @luxeunforgettableevents.
We are only too happy to assist you with the perfect ceremony location recommendation if you so choose and with the permit process too.
The On the Day Delivery Team:
LUXE – Unforgettable Events
Planning, Logistics and On the Day Coordination inclusive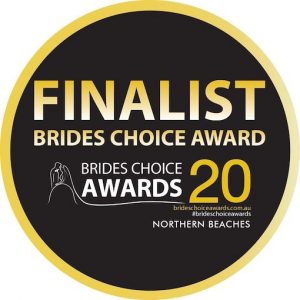 Flowers, Decors, Wedding Hire and Floral Styling by Butchers Daughter.

Your choice of arbour style will need to be considered in conjunction with your selection of your outdoor ceremony space so that the wedding day style has continuity within your ceremony space of choice ensuring wedding day style.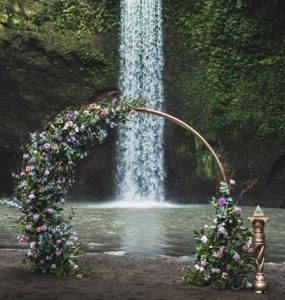 Note – images of arbour options are from concept images only and are the property of Butchers Daughter. No image should be reproduced in any form or on any platform without the express permission and with appropriate image credit @butchersdaughter.com.au
Celebrant: Ms. Chrissi McDiarmid

https://chrissiceremonies.com.au/
Chrissi will assist you both to create your intimate and unique wedding ceremony vows.
Live Streaming Production by Award Winning Media
https://awardwinningmedia.com.au/
The on the day live streaming production is by remote mobile transport with cameras, live stream link for wedding guests, video capture of whole of the wedding ceremony with still photography plus drone activation if required (optional extra to package)
Photography by Tony Potts Photography

https://www.tonypottsphotography.com
On request, Tony Potts can design a beautiful wedding day photography book.
Please email [email protected] for details
Terms and Conditions for Pivoting the Wedding Day 2020 – Live Streaming Experience Package are located at Our Services page.
Our unique wedding industry team looks forward to partnering with you both and to delivering your wedding day experience that will become treasured memories for all.
Kerrie @luxeunforgettableevents
DISCLAIMER: LUXE – Unforgettable Events' operational policy is that we do not receive commissions or participate in any form of financial compensation from any suggested supplier, vendor or venue for recommendations of "their" respective service and or product. LUXE – Unforgettable Events merely endeavours to develop engagements across the wedding and event landscape according to best business practice to ensure our clients have the most informed, reliable, satisfying, cost effective and unforgettable planning and "on the day service and experience that is in keeping with our commitment to "excellence" in performance of service to all our valued clients.