When planning your wedding much attention and talk is often of and on finding "THE DRESS" – however the challenge of how to style the Groom and his Groomsmen is often an after thought. "Vintage" is back – combining style, beauty and elegance and is just right for a 'black tie' or formal ceremony and reception. For a look that embodies vintage style and sophistication which is perfect for a mid morning or afternoon wedding LUXE suggests dressing the men in fabulous morning suits, which are very "gq", oh so glam and is sure to add "the" major style statement that will totally make your unforgettable day.
Not since Beau Brummell, the original "gq" man and iconic figure of Regency England who was also the arbiter of men's fashion of "everything", has there been a more 'fashion meets style with elegance' opportunity and emphasis for men. Dressing the hottest men about town right now is CHOKMAN, the Sydney – Australia based tailor extraordinaire @ chokman.com.au.
All CHOKMAN garments – from exquisite shirts through to the suits are designed and crafted with the individual customer's body shape, occasion and frequency of use in mind – utilising the finest cottons and pure lightweight wools from Savile Row to perfection, which are just right for our Aussie climate and with a price point to engage all budgets.
For smart dress daywear, business attire and most particularly your "unforgettable" suit for your wedding day telephone John for an appointment and let his team reveal your inner "gq". LUXE lives for "the find" of fabulous suppliers that make the quintessential difference in our valued clients wedding planning journey experience and John and his team at CHOKMAN is certainly one of our most recent fabulous finds that can help you perfect your look for any purpose and time of day.
Generally, grooms are in charge of their wedding suits. So the Groom and Groomsmen wedding day outfit requires thought and preparation similar to that of the Bride and the Brides Maids attention to detail regarding style, theme and colour palette – always make sure that style of your wedding is an agreed commitment so that the bridal party is in "sync" to ensure that the whole bridal party compliment each other.
Of course there are many other options beside 'Bespoke' for the fashion forward and budget conscious Groom and his Groomsmen including many "prêt à porter" or ready to wear fabulous suits and accessories as well as the infinite hire options available to suit all price points.
To help you on this unknown planning journey LUXE suggests a brief 'timeline checklist' that will help get you started and keep everyone on track.
Six Months Out – Organise the style consultation – just like the brides "gown" selection this time line is particularly critical for 'bespoke' suits that are made to measure and six months out from the wedding day is the minimum time frame you need to consider to avoid disappointment on your big day.
One Month – Ensure the suit fits perfectly and leave the 'collection' of the suit – no matter your preferred option until a week before the big day. This ensures that if last minutes 'tweaks' are required there is time to do so – always ensure that your collection date and any last minute alterations are included in your initial contract and timeline with your supplier. However ties, pocket handkerchief's, cufflinks, shoes and socks etc for the Groom and his Groomsmen need to be confirmed and purchased at least one month before the wedding day to avoid last minute stress of viability of colour palette and appropriate size.
A Week Before – It's time to work on you. This is a good time to get a haircut so you won't have that 'new haircut' look on the day. Consider a manicure as hands are a feature of your big day and maybe a facial too – it is 2017 guys, so you are probably already on a reasonable 'maintenance' program and if so good for you – it never hurts to take a second look.
The Day Before – Re Check to make sure you have your suit, shirt, tie, shoes, socks and cufflinks all sorted. It is easy to forget cufflinks. If you are 'dressing' away from your home pack your bag and have a checklist of all that is required by both the Groom and his Groomsmen including toiletries etal.
The Big Day – It is important to note that it will take you longer to get ready than you think, so start at least an hour and half before you have to leave for the ceremony. Double check the rings with the best man and remember to take in each and every moment so as to enjoy your day – your way – without fuss.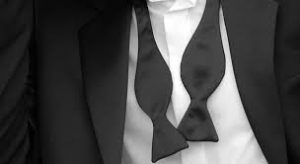 Cheers,
xo