Sadly Weddings can't be held across NSW until we are released from the NSW Public Health Orders.
This continuing destabilisation to weddings and life celebrations is unprecedented however be assured that the wedding industry is working tirelessly behind the scenes to ensure a stable and viable landscape for us all when we are all able to gather together again for our precious life celebrations.
The other critical aspect in this continuing COVID world journey is access to and of accurate information.
The plethora of disinformation is wide and largely not fact checked so always do your due diligence and check any information that you casually may be appraised of via social media platforms to mitigate further and future COVID planning stress.
So what are the facts…..
While Weddings and Social Events are not permitted under NSW Public Health Orders, Funerals however can be held.
Attending a funeral is a reasonable excuse to leave home and to enter a lockdown area.
You can only leave your home to attend a funeral, memorial service or gathering afterwards if you are a spouse (including a de facto), parent, child or sibling of the deceased.
Up to 10 people can attend an indoor or outdoor funeral or memorial service or gathering afterwards — but they must wear a mask.
The people conducting the service are not included in this cap of ten (10) but they must wear a face mask at all times and have a 'Service NSW' registered COVID – Safe Operational Plan.
A funeral cannot occur at a private home.
A place of worship can't open to members of the public except to hold a funeral service or memorial service that complies with the rules for funerals and memorial services.
A place of worship can, however, host live-streamed services. You can attend a place of worship if you are directly involved in the service or the operation of the livestream broadcast.
Only 2 people can "sing or chant" during the livestream broadcast of a religious service and they don't need to wear a mask. No more than 2 other people can be in the room while they are singing, and anyone in the room with the singers must wear a face mask.
Singers must be 3 metres from anyone else while singing.
If you live in Bayside, Blacktown, Burwood Campbelltown, Canterbury-Bankstown, Cumberland, Fairfield, Georges River, Liverpool, Parramatta, Strathfield or 12 suburbs in Penrith in Greater Sydney NSW you're subject to additional restrictions.
*Visit nsw.gov.au/covid-19/rules/affected-area for detail.
Mandatory Face Masks
Face masks are now mandatory for all of us in NSW – you must wear a face mask at all times save for exercise but you must carry a face mask while exercising and observe the NSW Public Health Order "Social Distancing" rule.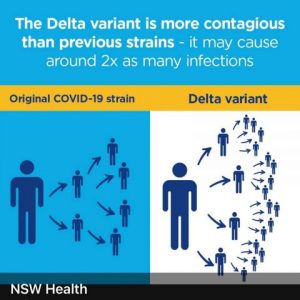 Service NSW COVID -19 Safe check-in
The Service NSW COVID Safe check-in app is now mandatory across all businesses, venues and events.
*See service.nsw.gov.au/campaign/service-nsw-mobile-app for more details.
COVID – 19 Safety Plan
All businesses, venues and events must have a COVID Safety plan registered with Service NSW.
*Visit nsw.gov.au/covid-19/covid-safe for more information.
*For more information on restrictions in New South Wales, visit nsw.gov.au/covid-19.
The very best thing we can all do to get to the other side of this nightmare is observe the standing NSW Public Health Orders and #getvaccinated so we can get to life post "COVID".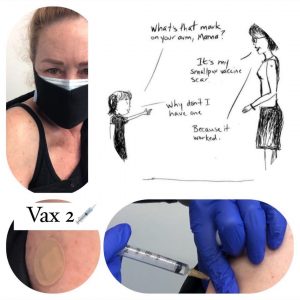 As always, I am here to assist with any questions you may have across weddings and life celebrations, vendor and venue activation postponement process's or to just have a chat – it's not a 'pretty picture show' for sure right now but there will be a reset and we will be ready – the right way …. so for now, best to you all and stay safe.
Kerrie @luxeunforgettableevents